Conflicts over meat and milk from cloned animals.
An Associated Press article added recently to the ACDC collection describes a fight brewing in the U. S. as the Food and Drug Administration considers approving meat and milk from cloned animals. The article cites views of support from the biotechnology industry, worries of dairy producers and opposition from consumer groups.
Title: Cloned meat and milk spark consumer fears
---
An analysis of Dutch agricultural journals.
We have added to the collection an analysis investigating how structure and conduct determine performance of the agricultural trade journal market in the Netherlands. Researcher Richard van der Wurff based his analysis upon 1991-2000 data involving an annual average of 74 Dutch-language agricultural periodicals providing information about professional farming activities. Among his findings:
On average, the journals relied on subscriptions for 60 percent of their income, on advertising for 40 percent.
Dutch farmers received an average of six different journals.
This publishing market was found to be moderately competitive.
The market encompasses 34 market segments.
A lack of competition found in individual market segments tends to exert a negative effect on diversity.
"These results explain why agricultural information specialists worry about the negative impact of perceived monopolization of market segments on information content, although the market itself is competitive (at the overall level)."
Title: Structure, conduct and performance of the agricultural trade journal market in The Netherlands
---
Looking back at the adoption of rBST. We have added to the ACDC collection some research reports of recent years about U. S. dairy producers' experiences with recombinant bovine somatotropin (rBST). It is a genetically engineered hormone that stimulates treated cows to produce more milk. These studies examined adoption levels and trends, as well as impacts of adoption on milk production per cow and profitability. Authors also identified some factors involved in producers' decisions about the technology.
Title: The adoption and impact of bovine somatotropin on U. S. dairy farms 
Title: That was the juggernaut…that wasn't: rBST adoption in the United States
---
How farmers are adapting to closer urban neighbors.
Research among 16,000 Canadian farmers helps reveal how they are adopting new environmental practices on the rural-urban fringe. University of Guelph researcher Alfons Weersink found farmers "becoming keener to use programs that can help guide and document a farm's efforts to improve their environment." Among the most popular approaches being taken:
Better odor controls
Soil sampling to check nutrient availability and improve fertilizer use
Improved irrigation methods for water management
Manure storage practices
Better pesticide management plans
Title: Farmers adapt as the city moves into the country 
Posted at: http://fare.uoguelph.ca/events/documents/FarmersAdapt_GuelphMercury_Weersink.pdf
---
Getting grassroots voices online. 
A memorial lecture by Anuradha Vittachi invites fresh thinking about how new media technologies can help create positive change, globally. Vittachi is co-founder of the OneWorld Network, which supports human rights and sustainable development. She is also an award-winning television documentary maker.
Her lecture featured creative ways in which media technologies help give voice to local people and their needs. Among the examples cited:
A young Sri Lankan gathers sea wave and weather data over satellite via a local telecentre, translates it into Tamil and reads it into an audio file which is picked up in the nearby fishing village and aired through loudspeakers planted along the shore. The information helps fishermen decided whether they can safely go out.
Mothers' Listening Clubs use solar-powered radios to exchange views and information, based on the listeners' own agendas.
Local residents produce videos that not only serve them locally, but also may help reveal needs and issues, internationally, through central video databanks online. Through video productions they can, for example, record and display odd behavior in sick animals, record knowledge about locally-bred plant varieties and document corruption and human abuses.
"There are so many ways now to support the people at the sharp end of most of these tragedies," Vittachi said, with regard to local rural crises and challenges. "They need to tell their stories for their sake…and also for our sake."
Title: Message from the village 
Posted at http://www.oneworld.net/article/view/51114/1/
---
Consumer acceptance of ethanol-blended gasoline.
Research reported in Biomass and Bioenergy during 2004 assessed Oklahoma consumers' knowledge and perception of ethanol-blended gasoline. Among the findings:
58 percent perceived that ethanol-blended gasoline is better for the environment than gasoline.
59 percent indicated that a reduction in foreign oil dependency was the greatest potential benefit in using ethanol-blended gasoline.
60 percent perceived that ethanol would have a positive effect on Oklahoma 's economy.
Cost was the most important variable for consumers when deciding to purchase it.
Title: Acceptance of ethanol-blended gasoline in Oklahoma
---
Communicator activity approaching
February 5-6, 2007
Agricultural Communications Section of the 2007 Southern Association of Agricultural Scientists (SAAS) conference in Mobile, Alabama USA.
Conference information: http://www.saasinc.org 
Ag Com Section web site: http://agnews.tamu.edu/saas/
---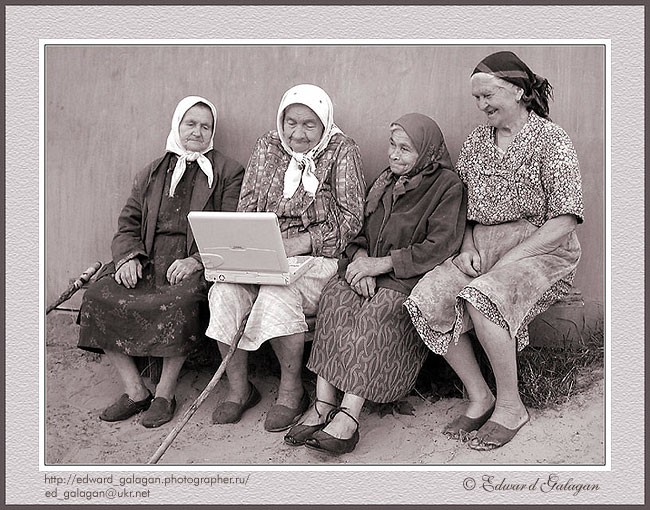 New wings for adventuresome minds.
We close this final 2006 issue of ACDC News with one of the inspiring rural communications photos  that came to our attention during the year.
It is the cover photo for an e-book, ICT in agriculture: perspectives of technological  innovation, edited by E. Gelb and A. Offer. Photographer Edward Galagan captured what we consider   a fine example of new wings for adventuresome minds, everywhere.
You can view it at: http://departments.agri.huji.ac.il/economics/gelb-main.html
---
Please get in touch with us when you see in this collection interesting items you cannot find, locally or online.
Reach us at docctr@aces.uiuc.edu. Tell us the titles and/or document numbers. We will help you gain access.
Best regards and good searching.
Please pass along your reactions, questions, suggestions and ideas for the Agricultural Communications Documentation Center. Feel free to invite our help as you search for information. And please suggest (or send) agricultural communications documents we might add to this unique collection. We welcome them in hard copy (sent to Ag Com Documentation Center, 510 LIAC, 1101 S. Goodwin Avenue, Urbana, IL 61801 ) or electronic form at docctr@aces.uiuc.edu.
December 2006