Use Case
The library directory shortcode displays information about library employees using their netid. This is the same data used in the biography pages. The default behavior — see below — is to display basic contact information about the individual. However, all attributes can be omitted, and additional attributes are available. See a list of all attributes and their default value.
How to Use
Example 1: Default behavior
Code

[libdirectory netid="w-mischo"]

Result
Name: Bill Mischo
Office Address: Grainger Engineering Library, M/C 274, Urbana, IL, 61801
Phone Number: 217-333-7497
Email: w-mischo@illinois.edu
Title: Professor Emeritus
Example 2: Adding attributes
Code

[libdirectory netid="w-mischo" label="false" picture="true" office_address="false" phone_number="false" email="false" banner_title="false"]

Result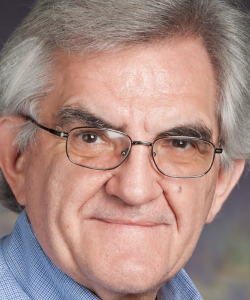 Bill Mischo
Required Attribute
Default Attributes
name: true
office_address: true
phone_number: true
email: true
banner_title: true
label: true
Additional Attributes
picture: false
first: false
last: false
employee_type: false
research_interests: false
education: false
appointment_url: false
experts_url: false
notes: empty
table: false
only-picture: false
include_bio: false
About Attributes
 "First" and "last" refer to the first and last name. You may set the attribute "name" to false and choose to display either first or last on their own.
Some attributes may not show when set to true. This is typically the case if the data is missing from the database or set to be omitted if it is a biography page metadata.