Peter Adshead (Physics)
The Structure of Scientific Revolutions by: Thomas S. Kuhn
This book had a profound influence on the way I thought about the scientific method.
David Albouy (Economics)
Sophie's World by: Jostein Gaarder
My father gave me Sophie's World for my high school graduation. I read it on the way to college. I ended up enrolling in more philosophy, history, and eventually economics courses than planned. I learned from reading that I wanted to be an intellectual explorer, a guardian of knowledge, and a stoker of curiosity.
Sean Anderson (Law)
Holy and Firm by: Annie Dillard
I have read this book many times, but I don't know whether I understand it. It meditates on divinity, the problem of evil, the role of the artist, and much more besides. But its true star is the English language; although written in prose, the book reads like poetry.
Juan Andrade (FSHN)
The Little Prince (English) by: Antoine de Saint-Exupery's
My pre-school's name was the Little Prince (El Principito). Later, I read Antoine de Saint Exupéry's book and understood the true meaning of this pre-school name. My passion for learning started there. The best quote, "It is only with the heart that one can see rightly; what is essential is invisible to the eye."
Justin Aronoff (SHS)
Zen and the Art of Motorcycle Maintenance by: Robert Pirsig
This is one of my favorite books. It changed my thinking on so many things, not least of which is trying to focus on the journey rather than the goal.
Masooda Bashir (Information Sciences)
Kite Runner by: Khaled Hosseini
I selected this novel because it provides an extraordinary perspective on the struggles of my cherished birthplace Afghanistan, and its proud, hospitable and independent people who for decades have defended their country against invaders, and how tribalism and poverty continues to threaten this country's peace and integrity.
Toby Beauchamp (Gender and Women's Studies)
Harriet the Spy by: Louise Fitzhugh
Harriet's queer sensibilities taught me the challenges and rewards of critical thinking long before I encountered critical theory. This book's embrace of difference, of abiding curiosity, and of writing as a way to make sense of the world continues to resonate with me.
Liza Berdychevsky (Department of Recreation, Sport, and Tourism)
Leisure Identities and Interactions by: John R. (Jack) Kelly
"Leisure Identities and Interactions," written by John R. (Jack) Kelly, had a profound impact on me in graduate school and has undoubtedly shaped my scholarly thinking and research analyses. This book is a rich treatise on leisure that recognizes its complex social and existential roles in our lives.
Cabral Bigman-Galimore (Communications)
History and hunger in West Africa: food production and entitlement in Guinea-Bissau and Cape Verde by: Laura Bigman
Many books have influenced me personally and professionally. However, this is the book that my mother was working on for much of my childhood and so it has special significance.
Nicholas Burd (Kinesiology and Community Health)
Endurance: Shackleton's Incredible Voyage by: Alfred Lansing
I read this book early in my scientific career and re-read the pages often. This is a story of perseverance, leadership, and a demonstration of pure grit.
Peg Burnette (University Library)
The Human Body by: Jonathan Miller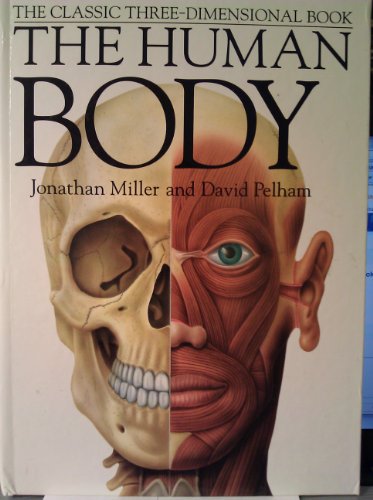 I have collected pop-up books all of my adult life. They represent the magical synergy of art and engineering. As a medical librarian, I love that this art form has illustrated human anatomy in three dimensions since at least the 16th century, reflecting the essence of medicine as both art and science.
Leonardo Chamorro (Mechanical Science and Engineering)
Turbulence: An Introduction for Scientists and Engineers by: P.A. Davidson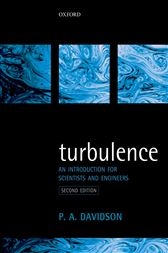 Turbulence is one of the outstanding unsolved problems in classic physics; it is in the heart of fluid dynamics. This book offers a comprehensive discussion of the limited knowledge we have on the subject. The author, P. A. Davidson, is able to show the fundamental concepts in a simple way.
Chung-Yi Chiu (Kinesiology and Community Health)
Give and Take: Why Helping Others Drives Our Success by:Adam M. Grant, Ph.D.
This book represents my deepest appreciation and highest regards to people who helped me succeed.
Kathleen Colegrove (Veterinary Clinical Medicine)
CRC Handbook of Marine Mammal Medicine by: Gulland, Dierauf, and Whitman
As a veterinary student and aspiring marine mammal scientist, I poured over this book trying to memorize every detail. This text is a testament to the dedication and innovation of all of my colleagues to push the field of marine mammal medicine forward.
Davide Curreli (Nuclear, Plasma, and Radiological Engineering)
Introduction to Plasma Physics and Controlled Fusion – Volume 1, Plasma Physics by: Francis F. Chen
This book has shaped generations of young plasma physicists and plasma engineers, guiding them through the first steps in this broad field of Science. To me Professor Chen, Frank, was a remarkable mentor, and a guide for life.
Sandy Dall'erba (Agricultural and Consumer Economics)
Methods of Interregional and Regional  by: AnalysisWalter Isard, Iwan J. Azis, Matthew P. Drennan, Ronald E. Miller, Sidney Saltzman, Erik Thorbecke
I have owned a copy of this book for 17 years and I regularly go back to it. Walter Isard and his colleagues provide the theoretical and methodological foundations such as spatial econometrics, regional input-output modeling and computable interregional general equilibrium that have made regional economics my favorite field in social science.
Aditi Das (Comparative Biosciences)
Strait is the Gate by: Andre Gide
The book is about the finiteness of life. This realization led me to enjoy every moment of my life including pursuit of science, raising my angels and discussions with my beloved, my brother, Ma and Baba. We come alone into the world and we die alone and we meet wonderful people along the way.
Wawrzyniec Dobrucki (Bioengineering)
Solaris by: Stanislaw Lem
Solaris by Stanislaw Lem is my favorite sci-fi book which is both scientifically engaging and profoundly humane. I read it several times during my lifetime, and each time, this book reminded me that our life is a philosophical journey to penetrate the nature of the unknown, which is forever out of reach or even unknowable.
Anna Maria Escobar (Spanish and Portuguese)
Aesop's Fables by: Aesop (Translation by Laura Gibbs)
Aesop's Fables were an important part of my childhood. As I grew up, the lessons about human nature not only became clearer, but also taught me that complex thoughts can be told in simple stories.
Wade Fagen-Ulmschneider (Computer Science)
Envisioning Information by:Edward Tufte
Edward Tufte is colloquially known as the "father of modern visualization" and his work transformed visualization from a form of art into a tool for presenting highly technical information in a way that is easily understood by all. His work influenced my initial interest in data visualization and continues to inspire me today.
Larry Fahnestock (Civil and Environmental Engineering)
The Hobbit by: J.R. Tolkien
Just as Bilbo stumbled into an unexpected adventure, my Illinois journey has held many surprises – both joyful and challenging. This timeless tale points to the truth that strength and courage are often found in the midst of humility and inadequacy.
David Flaherty (Chemical and Bio-Molecular Engineering)
Kinetics of Heterogeneous Catalytic Reactions by: Michael Boudart & G. Djega-Mariadassou
The authors of this textbook laid the foundations for our field through their intellectual and conceptual contributions, many of which are described in this text. In addition they trained a generation of minds that continue to advance the discipline.
Megan Freivogel (Music)
Mole Music by: David McPhail
I love this story of a humble soul doing something he loves, playing music, and influencing the world around him. The power of music and the connections we make with each other through sharing it make our world a better place. May we continue to promote peace, harmony and understanding through music.
Liz Freivogel (Music)
A Sick Day for Amos McGee by:Philip Stead, illustrated by Erin Stead
I have read this wonderful book many times to my children. I love the gentle, quirky narrative that emphasizes kindness and thoughtfulness. The pace is patient, and the illustrations are intricately beautiful, while still maintaining a subtle humor. Its message of good-humored tolerance for all creatures is one we need now more than ever.
Roberto Galvez (Carle Illinois College of Medicine)
The Organization of Behavior By:Donald Hebb
Organization of Behavior by Donald Hebb has played a pivotal role in defining our current theories of learning and memory. Many of the findings/theories discussed helped to shape my mentors' (James McGaugh and William Greenough) scientific career, and as a result, shaped my career and scientific thinking.
Corina Girju (Linguistics)
Balade si idile Fire de tort by: George Cosbuc
This is a beautiful collection of ballads and poems I grew up with.
Songbin Gong (ECE)
Piezoelectric MEMS Resonators by: Harmeet Bhugra and Gianluca Piazza
A great book on a class of intriguing technologies by a set of great authors.
Andrew Greenlee (Urban and Regional Planning)
Making the Second Ghetto by: Arnold Hirsh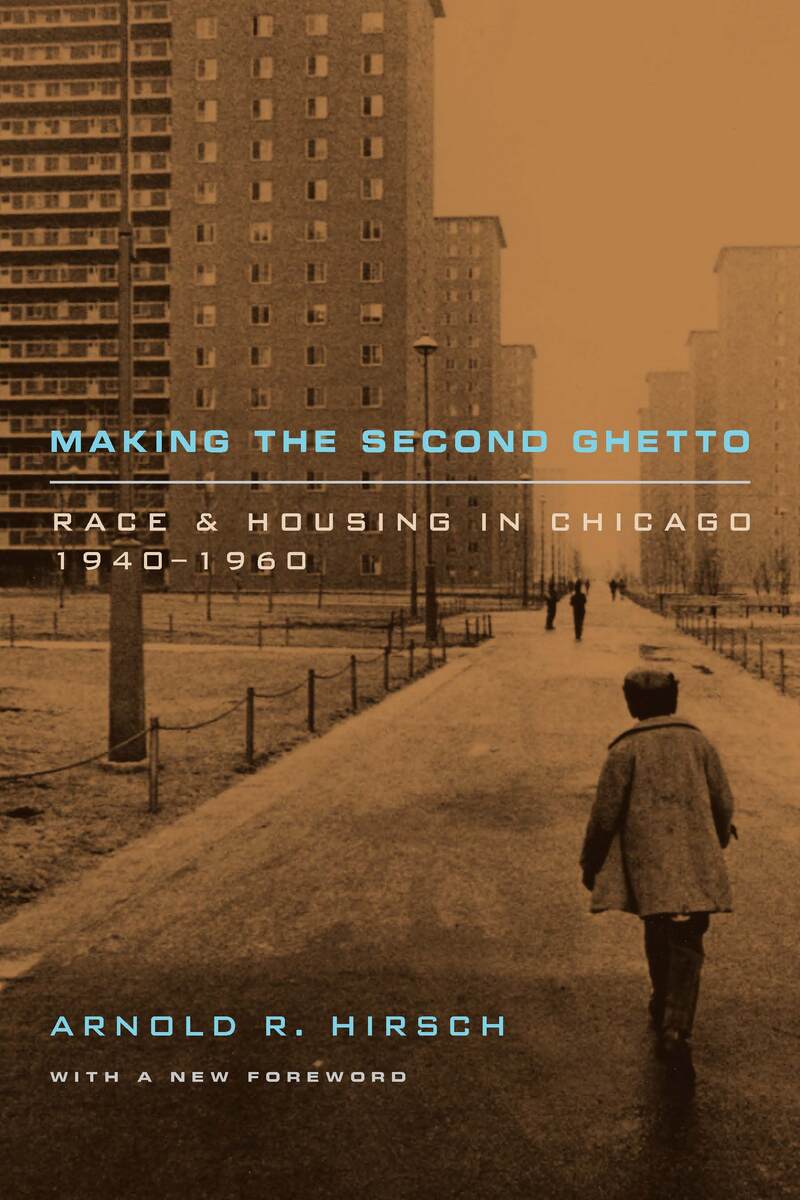 This book encapsulates through a policy history the lived experience of my family who moved to Chicago in the mid-1940s. The stark description of the ways in which African American communities experienced segregation through urban renewal and public housing policies reflect themes that continue to influence my work today.
Tony Grift (Agricultural & Biological Engineering)
God Is Not Great by: Christopher Hitchens
Christopher Hitchens, polemicist, genius, alcoholic, chain smoker and one of my greatest heroes. He epitomized intellect, passion, honesty, humor, courage and a unrelenting pursuit of truth. This book opened my eyes and set me free.
Ben Grosser (Art and Design)
Capitalist Realism: Is There No Alternative? by: Mark Fisher
Fisher's ideas influenced my thinking in the past and continue to resonate with me now. Though perhaps his most lasting effect on my work was how he showed me—with this book—that careful examinations of systemic problems need not be dense, long, or difficult but, with effort and focus, can be accessible, strategic, and profound.
Viktor Gruev (Electrical and Computer Engineering)
Arch of Triumph by: Erich Maria Remarque
A book that is a family favorite going generations back, spark an interest in writing and medical research. Through obstacles and life uncertainty, triumph is possible with perseverance and some luck.
Jeremy Guest (Civil & Environmental Engineering)
What Do You Do with an Idea? by: Kobi Yamada
I came across this book as bedtime reading for my sons. It tells a beautiful story about believing in oneself, and how passion, confidence, and dedication can help you change the world for the better. It's my aspiration for my sons, for my students, and for myself.
Lisa Guntviller (Communications)
Introduction to Mediation, Moderation, and Conditional Process Analysis by: Andrew F. Hayes
I love the combination of research, mentorship, and teaching involved in our profession. This book is not only a useful and influential tool and resource for social scientists but is a great example of how a scholar can utilize and share their knowledge to inspire quality research.
Pamela Hadley (Speech and Hearing Science)
The Teachability of Language by: M.L. Rice and R.L Schiefelbusch
This volume, edited by my PhD mentor, provided my first exposure to diverse theories on how language is represented in the mind and the implications for 'teaching' language to children. The lively discussions about these chapters in a doctoral seminar shaped me as a student and inform my work today.
Geoffrey Herman (Computer Science)
Immunity to Change: How to Overcome It and Unlock  the Potential in Yourself and Your Organization by: Robert Kegan and Lisa Laskow Lahey
This book altered my career from just trying to improve my own teaching to becoming passionate about creating systemic, sustainable improvement in how we as faculty teach as an organization. It has set me on a path to thinking more critically about the challenges faculty face when they want to teach their students well.
Mary Herrmann (EPOL)
I Dissent, Ruth Bader Ginsburg Makes Her Mark by: Debbie Levy and Elizabeth Baddeley
As an educational leader, I wanted to select a book for young readers that is both thoughtful and inspiring. The key messages of this biography empower all readers to confidently, respectfully and intelligently fight against inequality and injustice. RBG's story encourages us all to stand up for what matters most.
Laura Hetrick (Art Education)
The Giving Tree by: Shel Silverstein
The Giving Tree has always meant a lot to me, ever since it was gifted to me at my high school graduation. Now it represents a metaphor for teaching, with the tree being the teacher, and the boy being every student. The best teachers selflessly provide for their students forever.
Benjamin Holden (Journalism)
Makes Me Wanna Holler: A Young Black Man in America by: Nathan McCall
Makes Me Wanna Holler by Nathan McCall — arguably rivaled by Manchild in The Promised Land by Claude Brown and The Autobiography of Malcolm X — is the most accurate account I know of what it feels like to grow up Black, male and poor in modern urban America. And to overcome.
Laila Hussein Moustafa (University Library)
Modernizing Marriage: family, ideology, and law in nineteenth and early twentieth century Egypt by: Kenneth M. Cuno
The author Kenneth Cuno and the book inspired me tremendously towards dedicating my research to preserve cultural heritage in insecure countries and the need for sharing fieldwork collected data.
Tania Ionin (Linguistics)
Semantics in Generative Grammar by: Irene Heim and Angelika Kratzer
This is the book from which I learned semantics in graduate school, and one of the authors, Irene Heim, was my professor.
Natasha Jankowski (Education Policy, Organization and Leadership)
The Phantom Tollbooth by: Norton Juster
The Phantom Tollbooth by Norton Juster is a book to which I keep returning in my career of exploring how institutions of higher education assess student learning. It remains the most salient, approachable book for making the case for mixed methods in understanding our world, told with humor and grace.
Brian Jefferson (Geography and Geographic Information Science)
Neuromancer by:William Gibson
Neuromancer was one of the first novels I read. Its prescience continues to impress me to this day – not only for Gibson's musings on technology, but also for his foresight on economic, environmental, and political issues.
Hong Jin (Biochemistry)
Gene Machine by: Venki Ramakrishnan
An engaging and honest account of deciphering the structure of ribosome, a magnificent macromachine in every living cell that makes proteins, Gene Machine, written by my mentor, gives an insider's view of scientific discovery and deep human nature of this journey.
Phillip Johnston (Dance)
Seamus Heaney: Poems 1965-1975 by: Seamus Heaney
I have been reading Seamus Heaney's poetry since childhood. The landscape in Heaney's poetry is the landscape of my home country Northern Ireland. The themes in the poetry resonate with me, nature, history and moral choice.
Erin Kerby (University Library)
Dressage: The Art of Classical Riding by: Sylvia Loch
 The only English-language text on the history of dressage, this book opened up the world of classical riding to me as a young adult and encouraged me to explore and learn on my own.
Andreas Kloeckner (Computer Science)
Linear Integral Equations by: Rainer Kress
A great book to showcase what applied mathematics can be. Enough theory to make meaningful predictions. Not so much theory to crowd out practical concerns. It's the balance I strive for.
Anna Kukekova (Animal Sciences)
How to Tame a Fox (and Build a Dog) by: L.E. Dugatkin and L. Trut
The book describes one of the most amazing evolutionary experiments which led to fascinating results. This long-term experiment has enormous scientific potential and I am privileged to work on some parts of it at the University of Illinois at Urbana-Champaign.
H. Chad Lane (Educational Psychology)
The Diamond Age: Or, A young Lady's Illustrated Primer by: Neal Stephenson
Set far in the future, this book documents how a perfectly personalized, adaptive, intelligent book raises a young girl out of poverty and onto the global stage. It senses her surroundings and meets all of her immediate and long-term educational needs. The ideas in the book have had a profound influence on my research.
Heidemarie Laurent (Psychology)
Embracing Mind: The Common Ground of Science and Spirituality by: Alan Wallace
This book helped me grapple with the tensions inherent in using the mind to study the mind, as well as using scientific methods to study the traditionally spiritual domain of mindfulness. Reading this clarified both the challenges I am taking on as a clinical science researcher/practitioner and the rich possibilities it offers.
Cecilia Leal (Materials Science and Engineering)
Recherches Sur La Theorie Des Surfaces Elastiques by: Sophie Germain
I investigate cell-membrane elasticity. Most people in this field only cite Wolfgang Helfrich's work (1973). However, Sophie Germain (1776–1831) wrote this book on elasticity in 1821. I relish Navier's description of it: "a work which few men are able to read and only one woman was able to write".
Nelson Lee (Music)
The String Quartets of Beethoven by: William Kinderman
I have a deep connection to this book both as a student and now as a member of the Jupiter Quartet. As a primary reference for my thesis on op. 131, Kinderman's analysis of Beethoven's quartets has stuck with me as a theoretical and emotional guide to performing these amazing works.
Emmy Lingscheit (Art and Design)
The Sixth Extinction by: Elizabeth Kolbert
This book hurtles through billions of years of evolution of life on earth, and it's bottlenecks, full stops, and divergences. Kolbert's research is incriminating and devastating, but her vivid compression of time and sense of simultaneous narratives are exhilarating. Beings are fluid, life perseveres. This book changed my worldview.
Denise Lewin Loyd (Business Administration)
Harry Potter and the Sorcerer's Stone by: J.K. Rowling
This selection represents the Harry Potter book series which followed me through graduate school. Each summer I allowed myself the luxury of reading something non-academic. These books represent me reclaiming my sense of joy and fun each summer in the early years of my fulfilling but stressful academic journey.
Candace Martinez (Business Administration)
Behind the Beautiful Forevers by: Katherine Boo
This book weaves the compelling stories of many families living and surviving in the Mumbai landfill community. This book provides details of what the culture of generational poverty looks like. It underscores that where one is born is not a choice; people do what they do to survive and provide a livelihood for loved ones.
Daniel McDonough (Music)
Beethoven String Quartet opus 131 Urtext (score) by: Beethoven
This is a critical edition of my most favorite string quartet by Beethoven. It is a work of tremendous depth, beauty and originality. It will always remain close to my heart and I hope this score will inspire awe and wonder in other musicians at the University of Illinois.
Hedda Meadan-Kaplansky (Special Education)
Where the Wild Things Are by: Maurice Sendak
This book is one of the favorite books in our home. It encourages imagination and acceptance and emphasizes, through its expressive illustrations, the importance of different modes of communication.
Nenad Miljkovic (Mechanical Science and Engineering)
The Most Powerful Idea in the World by:William Rosen
This book chronicles the beginnings of the industrial revolution and how steam technology was the main catalysts, not only for the revolution itself, but for countless other innovations and fields such as intellectual property rights, manufacturing technology, and many more.
John Murphy (Communications)
Once A Runner by: John L. Parker Jr.
Running made me a better scholar and gave me the long view. As Parker writes, "The only true way [to succeed] is to marshal the ferocity of your ambition over the course of many days, weeks, months, and…years. The Trial of Miles; Miles of Trials."
Hayden Noel (Business Administration)
Capitalism and Slavery by: Eric Williams
Eric Williams' book examined the role of slavery in financing the Industrial Revolution. In addition to the content, this book is personally relevant to me since Dr. Williams later became the first Prime Minister of my birthplace, Trinidad & Tobago. Also, he is an alumnus of my alma mater, the great Queen's Royal College.
A. Naomi Paik (Asian American Studies)
No Friend But the Mountains: Writing from Manus Prison by: Behrouz Boochani
This book testifies to all that its author, Behrouz Boochani, and other migrants have endured as detainees at the Manus Island prison camp run by the Australian government. Demonstrating the remarkable agency of detainees, Boochani wrote this narrative by text message, revealing how detainees survive under conditions made unlivable by settler colonial states.
Yoon Pak (Education Policy, Organization and Leadership)
The Education of Blacks in the South, 1860-1935 by: James D. Anderson
This book changed the field of history of education and in considering first and foremost the agency of those formerly enslaved. The author is the reason why I am at Illinois.
Trevor Park (Statistics)
Bayesian Data Analysis by: Andrew Gelman, John B. Carlin, Hal S. Stern, David B. Dunson, Aki Vehtari, Donald B. Rubin
This textbook provides a combination of modern perspective and practical expertise in applied Bayesian statistics that is difficult to find in any other book. The breadth and depth of content is impressive. I chose this as a textbook for an advanced Bayesian course, and I found it to be quite satisfactory.
YoungAh Park (School of Labor and Employment Relations)
Dying for a Paycheck: How Modern Management Harms Employee Health and Company Performance-and What We Can Do About It by: Jeffrey Pfeffer
This book shifts the common business focus on profits and cost reduction to more humanistic business management practices. I believe ensuring employees' well-being, safety, and health is essential for sustainable human capital in organizations and in our society.
Supriya Prasanth (Cell and Developmental Biology)
The Gene: An Intimate History by: Dr. Siddhartha Mukherjee
Interesting book that even a non-biologist can relate to and enjoy tremendously! Deft narrative and superb description of the history of biological research leading to the modern trends in Molecular Biology. This is an excellent read even for the youth who are budding next generation scientists.
Francois Proulx (French & Italian)
Crise de jeunesse by: Albert Sueur
This forgotten 19th-century French novel (titled "Youth in Crisis") inspired my doctoral dissertation and my recently published book. It's about the supposed dangers of reading for adolescent boys. Prior to this acquisition, only two surviving copies were accessible to scholars, one of them at the National Library of France.
Alfred Roca (Animal Sciences)
Zoos of the World; The Story of Animals in Captivity by: James Fisher
As a boy I found the information and images in Zoos of the World to be quite wonderful. Author James Fisher inspired a generation to care about wildlife conservation and about the captive breeding of endangered species.
Norma I. Scagnoli (College of Education and GIES College of Business)
The Alchemist by: Paulo Coelho
"…when you want something, all the universe conspires in helping you to achieve it." The Alchemist inspired me to follow my dreams, no matter how far they take me from my roots because I can always come back. I learned to respect the environment; to trust my senses and my heart; and to embrace change.
Yue Shen (Astronomy)
The War on Normal People by: Andrew Yang
Andrew Yang pointed out not only the real problems the society faces in the near future, but also offered a viable solution. Started from being highly skeptical about his views, I eventually became a believer in his vision and his mission.
Anne Sickles (Physics)
Big Science: Ernest Lawrence and the Invention that Launched the Military-Industrial Complex by: Michael Hiltzik
This book which outlines the beginnings of large accelerator-based physics collaborations which now enable nuclear and high energy physicists to ask big questions about the smallest details of matter including my own work at Brookhaven National Lab and CERN.
Michael Silvers (Music)
Grande-Encontro-Serie-Ao-Vivo by: Valenca, Ramalho, Azevedo, Ramalho
A truly iconic album.
Antonio Sotomayor (University Library)
A casa de Soutomaior by: Suso Vila
More than a scholar, I'm a husband, father, son, brother, uncle, cousin, and friend. I'm also a genealogist. This book about my ancestors in Galicia, Spain, perfectly exemplifies my values as a family oriented individual and my love for history. These values guide my professional life.
Christopher Span (Education, Policy, Organization, and Leadership)
From Cotton Field to Schoolhouse: African American Education in Mississippi, 1862-1875 by: Christopher M. Span
This book launched my academic career and path to full professorship. It holds a special place in my heart because it chronicles not only the education of black Mississippians following emancipation, but of the people who made me, me. It continues to serve as a source of inspiration to my family, community, and son.
Michael Spinella (Comparative Biosciences)
The Once and Future King by: T.H. White
As a young boy this book started my lifetime love of reading. White's compilation/updating of the King Arthur legend has many adventures that contain commentaries about modern society. Perhaps the central one is the nobility in striving to do what is right and just despite our flaws.
Ramavarapu Sreenivas (Industrial and Enterprise Systems Engineering)
Petri Net Theory and the Modeling of Systems by: James L. Peterson
This book got me started on my research career as a Graduate Student at Carnegie Mellon.
Cory Suski (NRES)
The Compleat Angler by:Izaak Walton
This book celebrates the art and beauty that is fishing. It also has an environmental philosophy and message that continue to be relevant, 300 years after it was written.
Karen Tabb (School of Social Work)
Storming Caesers Palace: How Black Mothers Fought Their Own War on Poverty by: Annelise Orleck
This non-fiction book shares the stories of women who were a part of the historic migration from Delta to the West. Together they mobilized a national movement to improve the welfare for women and children in the United States. I feel a strong connection with their stories both personally and professionally.
Mara Thacker (University Library)
Dogs!: An Anthology by: Aditya Depankar
Dogs are my favorite creatures and Indian comics have been a big part of my career here at Illinois. So this anthology encapsulates who I am pretty well. It was also edited by one of my mentors and collaborators, Jeremy Stoll.
Anne Thompson (Accountantcy)
The Complete Annotated Gilbert & Sullivan by: Ian Bradley
I worked on several productions of Gilbert and Sullivan's operettas when I was in college. I love the music and regularly listen to several of their shows because they make me smile. As a parent, I enjoy sharing these works with my children who adore the songs and the silliness.
Kelli Trei (University Library)
Do Zombies Dream of Undead Sheep? A Neuoscientific view of the Zombie Brain by: Bradley Voytek and Timothy Verstynen
My book selection by Timothy Verstynen & Bradley Voytek reflects the sheer fun present in science. Zombies are my topic of choice when I introduce research methods to new students. This book is a fantastic example of how to make science engaging to all, whether would be zombie-hunters or neuroscientists.
Nikolaos Tzirakis (Mathematics)
Plato. Complete Works by: Edited by John M. Cooper
Long before I knew any substantial mathematics, I was introduced to an amazing set of ideas in the philosophy of mathematics by the Platonic dialogues. My admiration for the Platonic corpus was the main reason I chose mathematics as a discipline in my late teenage years.
Gregory Underhill (Bioengineering)
On Writing: A Memoir of the Craft by: Stephen King
This work from Stephen King is part memoir and part instructional guidebook. It is an inspiring book that examines the imaginative process, persistence, and sense of purpose that often underlie not just creative writing, but countless other endeavors.
Smitha Vishveshwara (Physics)
Lilavati's Daughters by: Rohini Godbole and Ram Ramaswamy
In tribute to inspirational explorers who strive and transcend boundaries, women of science and mathematics, those who nurture through love and compassion, and one who has embodied it all and tells her story in this precious book – my mother, Saraswathi Vishveshwara.
John Wirtz (Charles H. Sandage Department of Advertising)
Dual-Process Theories in Social Psychology by: Chaiken and Y. Trope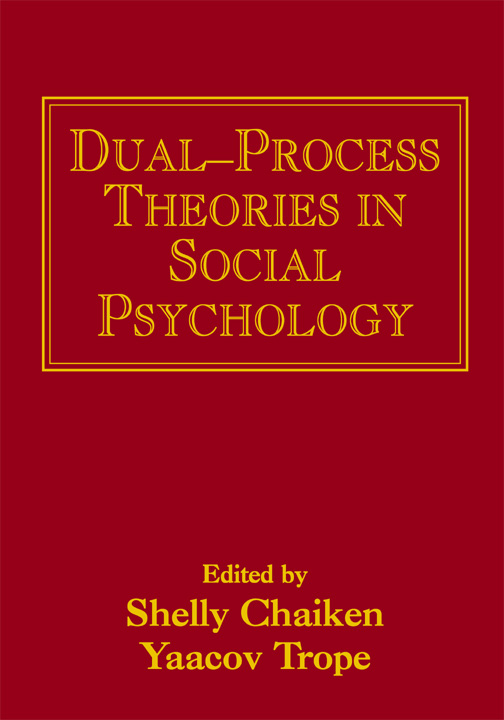 Shelly Chaiken has had—and continues to have—an immense impact on applied academic disciplines, such as advertising and marketing, since 1980. I took a grad seminar she taught as a visiting scholar at University of Minnesota. I'll never forget sitting outside Elliott Hall, talking research and life (and smoking cigarettes) with such a legend.
Kevin Wise (Advertising)
The Death of Cancer by: Vincent DeVita Jr.
Besides owing my life to the science described in this book, I find that it encapsulates the scientific process and highlights both its triumphs and tragedies.
Yilan Xu (ACE)
What I Talk About When I Talk About Running by: Haruki Murakami
I am by no means a runner, but I resonated a lot with the author. An intellectual pursuit is a solitary journey just like running a marathon. You'll need the characters identified by Haruki Murakami in his book– talent, FACUS, and ENDURANCE.
Wendy Yang (Plant Biology and Geology)
Writing Science: How to Write Papers That Get Cited and Proposals That Get Funded by: Joshua Schimel
I always knew that I'd grow up to be a scientist but had no idea that being a good writer was an integral part of the job. This book challenges me to tell the story of my research such that readers can easily understand how I have contributed to scientific knowledge and why it matters.
Mike Yao (Advertising)
Privacy and Freedom by: Alan Westin
In this book, Westin traces the intellectual roots of the complex notion of privacy in Western civilization by weaving together related ideas from philosophy, psychology, sociology, and other disciplines. It lays the foundation for how we should think about and systematically study privacy in the information age.
Jaya Yodh (Carle Illinois College of Medicine)
Music of India (Sound Recording) by: Gaurang Yodh and Disesh Patel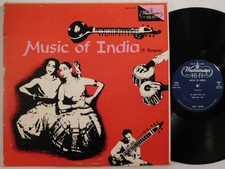 The two-volume vinyl set 'Music of India' (Westminster, 1956), by my late father, Gaurang Yodh (sitar) and Dinesh Patel (tabla), was among the first recordings of classical Indian music in the United States. I choose it in memory of my father's dedication to creating cross-cultural bridges via music appreciation.